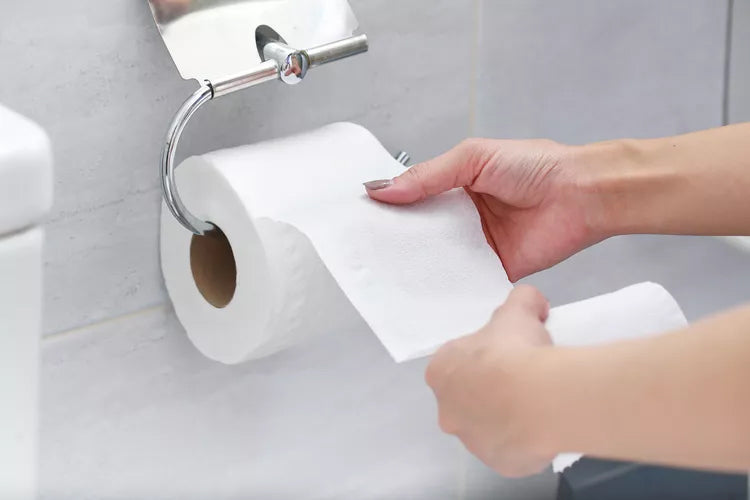 Why Does Diarrhea Burn?
Having diarrhea can be an uncomfortable experience. If you've ever had it, you may have noticed that it often burns or stings. This sensation is something that many people who suffer from diarrhea are all too familiar with, but
why does diarrhea burn
?
Diarrhea can burn because it irritates the lining of the intestine and anus. When you have diarrhea, your stool becomes more watery and can contain a higher concentration of digestive juices, such as bile and stomach acid.
These digestive juices can be irritating to the sensitive tissues of the intestine and anus, which can cause a burning sensation. In addition, diarrhea can also lead to inflammation of the intestine and anus, which can further contribute to the burning sensation. In some cases, diarrhea can also be accompanied by other symptoms, such as abdominal cramps, bloating, and gas, which can also contribute to the feeling of discomfort.
If you're someone who has experienced the discomfort of diarrhea and are wondering why it burns, you're not alone. Understanding the causes and symptoms of diarrhea can help you better manage it and get relief from the discomfort. By learning more about diarrhea, you can also take steps to prevent it from occurring in the first place, such as by practicing good hygiene, staying hydrated, and eating a balanced diet. Don't be afraid to keep learning about diarrhea and seeking out information from reliable sources. The more you know, the better equipped you'll be to manage it and find relief from the burning sensation and other symptoms.
How to Relieve Diarrhea That Burns
Diarrhea, especially burning diarrhea, can be uncomfortable and unpleasant. Fortunately, there are steps you can take to help relieve the discomfort.
Stay Hydrated
Diarrhea can cause you to lose a lot of fluids, so it's important to drink plenty of water to prevent dehydration. You can also drink electrolyte solutions, such as Gatorade or Pedialyte, to help replace lost electrolytes. If you get dehydrated, it can worsen your symptoms, so be sure to drink enough fluids.
Eat Bland Foods
When you have diarrhea, it's best to stick to bland foods that are easy to digest, such as rice, boiled potatoes, and toast. These foods can help to bulk up your stool and reduce diarrhea. Avoid foods that are high in fat, as these can make diarrhea worse.
Try Over-the-Counter Medications
There are several over-the-counter medications that can help relieve the symptoms of diarrhea. Loperamide is a common medication used to reduce the frequency of bowel movements and provide relief from abdominal cramps. Bismuth subsalicylate is another option that can help reduce diarrhea and relieve abdominal pain. Improving your symptoms will help reduce the burning feeling.
Find The Right OTC Diarrhea Medicine for You Here
Use a Topical Cream or Ointment
If the burning sensation is particularly severe, you can try using a topical cream or ointment, such as petroleum jelly or zinc oxide, to soothe the irritation. Apply the cream or ointment directly to the affected area to provide temporary relief.

Avoid Spicy or High-Fiber Foods
Foods that are high in fiber or spices can irritate the lining of the intestine and worsen diarrhea. It's best to avoid these types of foods while you're experiencing diarrhea or they could make the burning feeling worse. Instead, eat bland foods that are gentle on your intestines.

Get Rest
Diarrhea can be draining, both physically (and emotionally). Taking some time to rest and relax can help you feel better and give your body time to heal. Avoid strenuous activities and exercise while you have diarrhea.
Seek Professional Help
If your symptoms don't improve or if you have severe abdominal pain, bloody stools, or a fever, it's important to seek medical attention right away. Your doctor can help diagnose the underlying cause of your diarrhea and prescribe medications that can help treat the root cause of your diarrhea and relieve the burning sensation.
Diarrhea that burns can be a very uncomfortable experience, but there are steps you can take to help relieve the discomfort. Staying hydrated, eating bland foods and avoiding spicy or high-fiber foods may help reduce burning sensations associated with diarrhea. Over-the-counter medications such as loperamide or bismuth subsalicylate can also provide relief from abdominal cramps and reduce frequency of bowel movements. If your symptoms do not improve after trying these remedies, it is important to seek medical attention right away.